To better coordinate its activities, the International Association for Life-Cycle Civil Engineering (IALCCE) provides the possibility of establishing national groups.
As of June 2023, one national group has been established.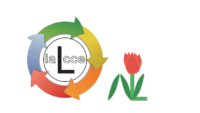 The Dutch group of IALCCE aims to connect national and international developments in the field of Life-Cycle Civil Engineering, in close cooperation with other Dutch organizations. Results of IALCCE international activities are shared, and opportunities for international cooperation are promoted.
Date of foundation: October 2019
Webpage: http://www.ialcce-nl.org
Application Form: http://ialcce-nl.org/word-lid-van-ialcce-nl
Email: jaap.bakker@rws.nl